A-16883-x Flipper Button 1" - Choose Colour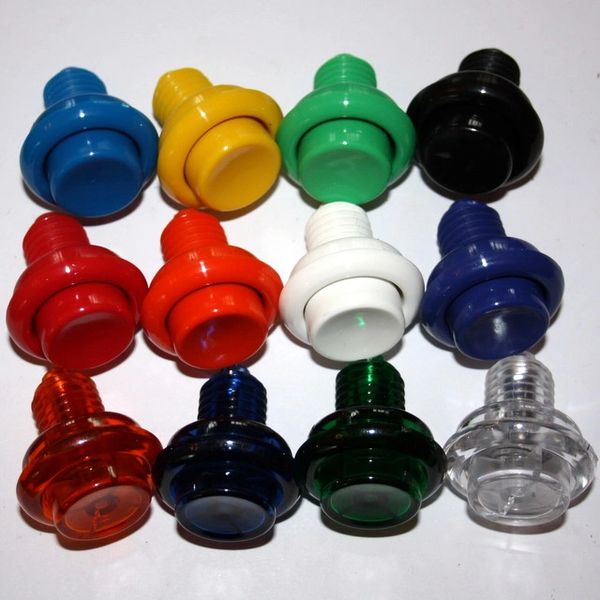 Buttons DO NOT come with fixing nut. Order 02-3000 if required.
Flipper Button 1" - choice of colours. Measures 1-1/8" from hilt (outer cabinet edge) to tip of actuator.
Used in most machines from the 80's onwards
Buttons have no electrical connections. They are used in conjunction with a separate leaf switch or microswitch.
Williams/Bally reference numbers - 
White - A-16883-5
Red - A-16883-4
Blue - A-16883-10
Yellow - A-16883-6
Purple - A-16883-18
Orange - A-16883-12
Green - A-16683-2
Black - A-16683-7
Transparent Red - A-16883-9
Transparent Blue - A-16883-10
Clear - A-16883-13
Transparent Green - A-16883-2
Transparent Orange - A-16883-12
Transparent Yellow - A-16883-16