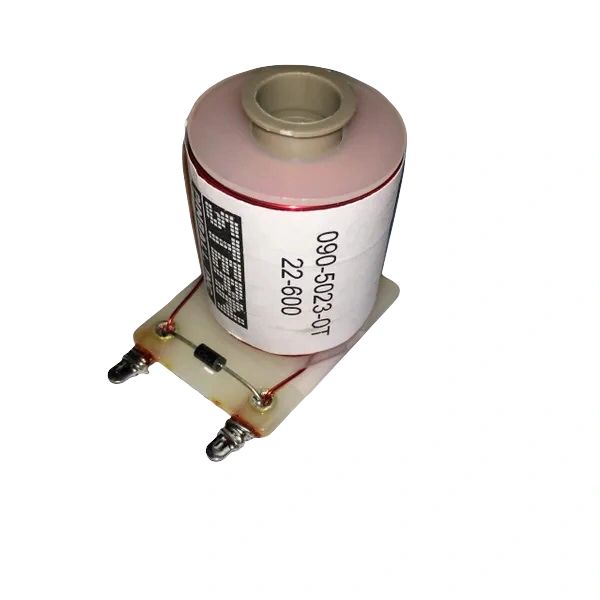 Stern General Coil 22-600 090-5023-0Twith sleeve. 
Supplied with a 03-7066 sleeve as standard. You can choose a 03-7067 sleeve instead if required for 'pushing' plunger applications. This has an extra flange to locate it properly in the mounting bracket.

Snip diode if not required. OBSERVE POLARITY if fitted with diode. Power must be connected to banded end of diode.