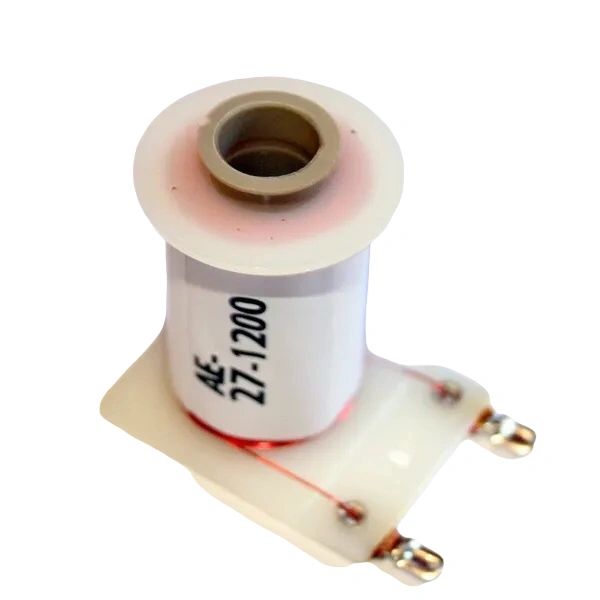 General Coil 27-1200 with sleeve. 
A diode can be supplied to place across the terminals if required. 
Supplied with a 03-7066 sleeve as standard. You can choose a 03-7067 sleeve instead if required for 'pushing' plunger applications. This has an extra flange to locate it properly in the mounting bracket.