SP-100-314 Spring - Drop Target 2" Bally 0010-00279-0314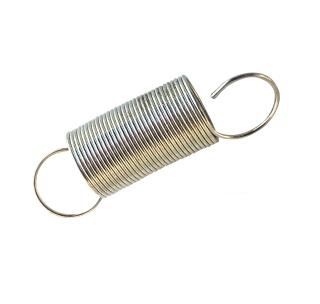 0010-00279-0314
Drop target return spring used on pre-1988 Bally, pre-1980 Stern and other brand drop target assemblies.
Connects each target to its reset link. Spring measures 9/16 inch long (relaxed loop to loop) and has a 1/4 inch diameter.
Replaces SG-00111 Capcom extension spring.
Reference:
0010-00279-0314
Replaces SP-100-314
Replaces 10-279-314
SG-00111

Note: There is also a LONGER version of this spring used on some drop target assemblies. Please measure your spring before ordering.